Stone Veneer
We've used a variety of thin stone materials to create stone accent walls, fireplace surrounds, chimneys and exterior facades. We prefer to use real stone but we know of and have used many architectural stone products that we make look real with correct application and technique.
All of our stonework is guaranteed from defects in workmanship and with the proper maintenance can be trouble free for life in both interior and exterior applications.
Transitional Stacked Stone Fireplace
Firebox and chimney chase veneered with Eldorado Nantucket blend stacked stone. Thermal bluestone hearth stone and rough sawn hemlock beam mantle.
Stacked Stone Chimney Chase
The same chimney from the previous picture. Architectural stone veneer by Eldorado.
Thin stone veneer fireplace surround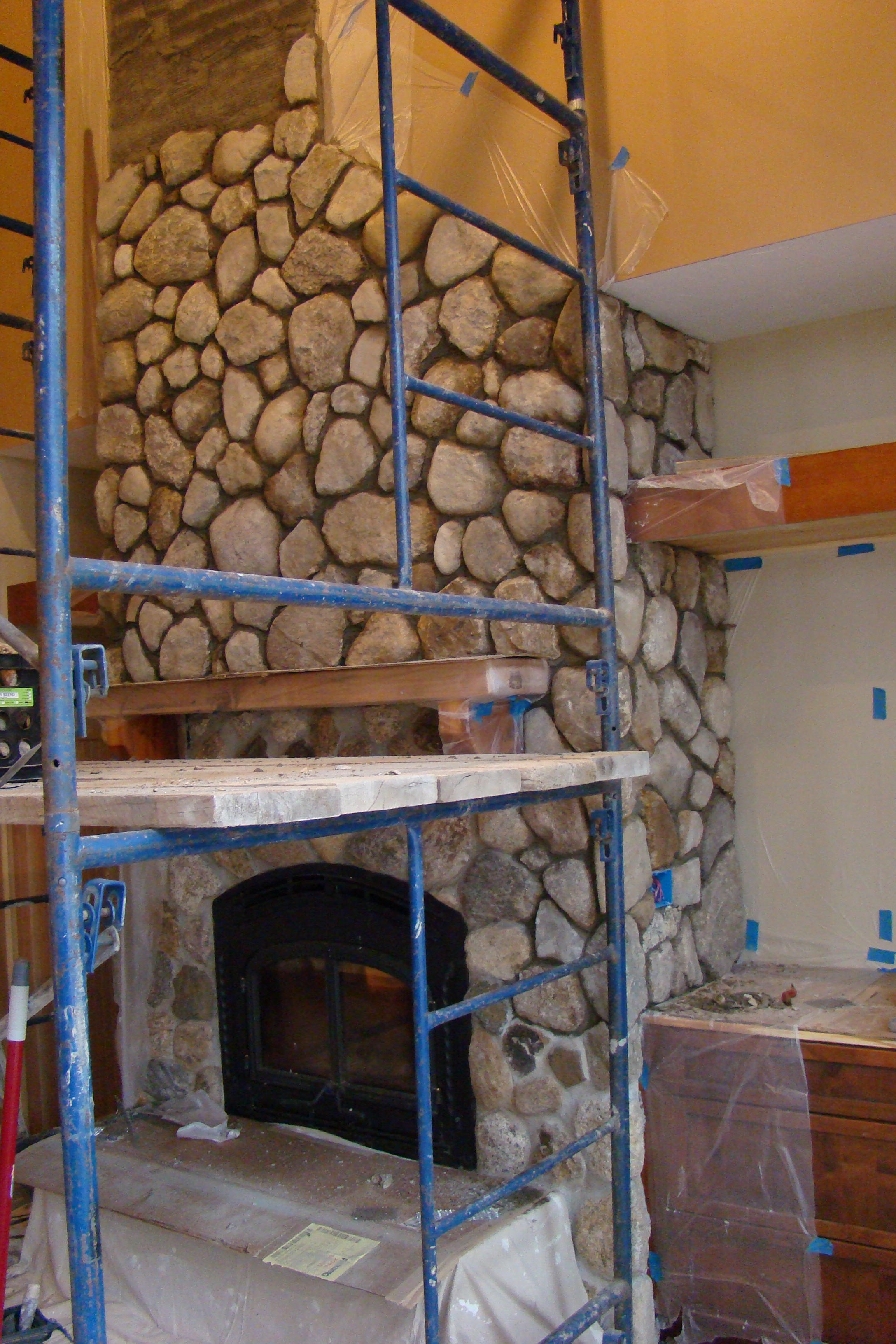 Ledgestone Fireplace Surround
Gas fireplace surround and niche veneered with Stoneyard ledgestone.
Architectural Brick Veneer Chimney Chase
Gas fireplace chimney chase veneered with faux brick to look like a federalist colonial